Invited Speakers
Prof.Mingjie Chen
College of Life Sciences, Xinyang Normal University, China
---
Speech Title:
Quantitative Volatile Measurement by Gas Chromatography-Triple Quadrupole Mass Spectrometry Reveals Potential Mechanisms for Aroma Synthesis during Green Tea Spreading
Abstract: Spreading is an essential step in green tea processing to shape its delicate fragrance and mellow umami taste. By now, it largely remains unclear how different endogenous volatiles change during spreading and what are the potential mechanisms. Here, we first established and validated a quantitative method based on the gas chromatography-triple quadrupole mass spectrometry platform, then applied it to measure temporal changes of endogenous volatiles during green tea spreading. In total, 38 endogenous volatiles, which are synthesized through four pathways (shikimic acid pathway, mevalonate pathway, 2-C-methylerythritol-4-phosphate pathway and fatty acid derivative pathway), were quantitatively measured. Hierarchical clustering and heat-map analysis demonstrated that these volatiles showed four different changing patterns during spreading. Pathway analysis uncovered several potential mechanisms for their dynamic changes. These data suggest that spreading-induced stresses regulate temporal gene transcription or enzyme activities of respective synthesis pathways, ultimately shape the volatile metabolic state during green tea spreading.

Keywords: Camellia sinensis, GC-TQS, MRM mode, solvent assisted flavor evaporation, green tea, spreading, volatile, pathway, regulation mechanism

---
Dr. Eele Õunapuu-Pikas
Department of Botany, Institute of Ecology and Earth Sciences, University of Tartu, Estonia
---
Speech Title:
Implications of global climate change on Northern deciduous trees: the Free Air Humidity Manipulation (FAHM) experiment
Abstract: Forest ecosystems have a key role in climate change mitigation, and they provide a wide spectrum of ecosystem services. Meanwhile, climate change will have significant consequences for growth of trees and functioning of forest ecosystems with a possible impact on the economic value of forestland. Scenarios for future climate predict a rise in precipitation and humidity at high latitudes including Northern Europe and the Baltic region. To predict the responses of forest ecosystems to climate change, we investigated the effect of increased air relative humidity (RH) on the growth and functioning of two economically important deciduous tree species – Betula pendula and Populus × wettsteinii – at the Free Air Humidity Manipulation (FAHM) facility in Estonia. The FAHM system enables RH to be increased over the ambient level during mist fumigation, which alters water flux through the canopy of deciduous forest stand. The results are obtained during 10 years of humidity manipulation. Several structural and functional responses occurred as a consequence of the humidification manipulation in both above- and belowground tree parts. Transpirational flux through the trees declined, resulting in reduced nutrient uptake, photosynthetic capacity and growth rate. Competitively dominant B. pendula trees showed faster post-stress growth recovery, and size-growth relations in P × wettsteinii stands indicated more intensive root competition in humidified stands. Also, changes in tree biomass allocation occurred: the ratio of non-photosynthetic to photosynthetic tissues increased leading to larger maintenance costs, leaving less resources for growth. The humidified birches changed the biomass and morphology of the physiologically most active tree parts - increased fine-root biomass (per tree biomass and per 1m2), as well as specific areas of fine roots (SRA) and leaves (SLA). After birches had adapted their biomass allocation, their initially decreased biomass production recovered. At the stand level, biomass allocation to the belowground part of the understory increased at first (after two years of humidification treatment) more than two times, resulting in altered forest carbon balance – young stands in the humidification treatment became carbon sinks compared to the control stands that were carbon neutral. However, after four years of humidification, the reaction disappeared, while plant production did not differ anymore between treatments. Diverse changes in the hydraulic architecture of trees occurred, whereas plant hydraulic efficiency decreased, resulting in a greater risk of hydraulic dysfunction under drought conditions. Changes in leaf secondary metabolism and chemical composition of wood occurred, indicating a typical stress response of plants. Since 2020, FAHM experiment includes Picea abies as a new test species, planted in mono- and mixed-species (with B. pendula) sub-plots. Further studies on the effect of elevated air humidity on forest ecosystems are needed during a longer period in order to ascertain whether these results show a long-term acclimation trend or a short-duration temporary response.
---
Dr. Paco Romero
Postharvest Pathology, Physiology and Biotechnology Lab., Food Biotechnology Department, Food Chemistry and Technology Institute (IATA-CSIC), Valencia, Spain
---
Speech Title:
The effects of Cu deficient availability on tomato fruit quality and nutritional value
Abstract: Copper (Cu) is an essential micronutrient because it functions as a redox-active cofactor. Arable lands are often deficient in micronutrient contents and require fertilisers, which poses a high environmental and human risk. As plant nutritional deficiencies are transferred to consumers through diet and affect human health, we aimed to decipher the effect of suboptimal Cu availability on the nutritional value and quality of tomato, the most consumed fruit worldwide. Cu deficiency delays changes in lycopene content and fruit colour, but increases acidity, and advances the rise in antioxidant capacity and vitamin C content, during fruit colour change from green to light red. Cu deficiency also increases total phenolic and flavonoids in green fruit. In addition, changes in the contents of important micronutrients for human health, such as Cu, Fe, Zn and Mn, fluctuates throughout fruit ripening in response to Cu deficiency .
---
Dr. Phan Chia Wei
Senior Lecturer, Department of Pharmaceutical Life Sciences, Faculty of Pharmacy, Universiti Malaya, Malaysia
Head of Clinical Investigation Centre (CIC), University Malaya Medical Centre, Malaysia
---
Speech Title:
Mushrooms as functional ingredients for drugs and nutraceutical: Pharmacological basis and clinical considerations
Abstract: Mushrooms from the kingdom fungi have been integrated into the human diet for centuries and serve as ingredients for alternative medicine for the prevention and treatment of various diseases. Mushrooms represent a class of functional food due to their wide spectrum of pharmacological properties. Their bioactive components can be extracted or concentrated as nutraceuticals. Novel compounds isolated from mushrooms' fruiting bodies or mycelium are collectively known as myco-constituents. Most of the myco-constituents have antitumor and immunomodulatory effects and most have proceeded successfully through clinical trials and are used as drugs to treat cancer and chronic diseases. The current presentation discusses the present status and future prospects of new avenues to translate the preclinical studies of mushrooms into translational medicine. The use of mushrooms for developing functional foods, drugs, and nutraceuticals will be discussed.
---
Assoc. Prof. Eng. Cristian Gheorghe Popescu
Department of Applied Sciences and Environmental Engineering, University of Pitesti, Romania
---
Speech Title:
Strategies and policies for COVID pandemic period in order to support agricultural sector
Abstract: Agricultural systems are essential for food security. The COVID-19 pandemic has created a multitude of problems and challenges for all economic sectors of agriculture (agricultural costs, labor, farm management). Agricultural policies and agri-food production systems must adapt to new challenges related to the environment and food security, as well as crisis situations. Crisis management, including pandemics, requires rapid actions and solutions, prompt, specific and stimulating agri-food strategies and policies. Many countries around the world have approved and implemented a series of actions and measures to reduce the impact of the pandemic and ensure the functionality of food chains and food security. In this sense, the agri-food production systems of the European Union (EU) countries have benefited from financial funds through the Common Agricultural Policy and other EU financing mechanisms. The European Union has adopted practical advice on the implementation of 'green lanes' for carriers, in order to generate an EU-wide cooperation process and to ensure that all freight transport, including food, reaches its destination quickly and thus the chains EU-wide supply chain to continue to operate. More innovative solutions, new technologies, fiscal facilities, financial support, transfer of research results into the economy, digital solutions in agriculture should be included in strategies and policies for post-pandemic reconstruction or other crisis situations.
---
Prof. Kimiko Itoh
Institute of Science and Technology, Niigata University, Japan
---
Speech Title:
Fungal Volatile Compounds promote plant growth, and improve grain quality in rice under abiotic stress condition
Abstract: The impact of climate change on crop production are not limited to reduced crop yields, but also include increased damage from pests and diseases, and physiological disorders, result in the lower quality of the products. In case of rice, the poor grain quality caused by high temperature stress during seed development is expected to become more serious in the future due to the increase in atmospheric CO2 concentrations. Biostimulants is one of the technologies that can solve such agricultural problems caused by climate change and enable sustainable agriculture. A candidate of biostimulants is fungal volatile compounds, VCs, which has great effect on crop yielding and abiotic stress tolerance. In this study, we conducted effect of fungal VCs from the Alternaria alternata on the rice growth, high temperature /elevated CO2 stress tolerance, and seed production. Results showed that the A. alternaria VCs has great effect on biomass increasing, yielding, and improvement of the grain quality in rice under high temperature /elevated CO2 stress condition. To understand the molecular mechanism of the stress tolerance and yielding of rice, we conducted multi-omics analysis of the VCs exposure/non-VCs control rice leaves. The results suggest that phytohormones and redox regulation may be involved in yielding and quality improvement against high temperature /elevated CO2 stress. Acknowledgement This project was supported by the SICORP/EIG-CONCERT JAPAN, ID 16817624, from Japan Science and Technology Agency.
---
Prof. Md. Abdul Karim
Laboratory of Microbiology, Department of Botany, University of Dhaka, Bangladesh
---
Speech Title:
Isolation, molecular characterization and antibiogram of gut microbiota of snakeheads (Channa punctatus, C. striata and C. marulius)
Abstract: The gut microbiota plays an essential role for the health of fishes. It also gives the information of the immune system, feeding behavior and surrounding environment in which the fish lives. So, the present study aimed to compare the interspecies gut microbial abundance in snake heads (Channa punctatus, C. marulius and C. striata) from different habitats. Samples were collected from Brahmaputra river, Narayanganj, Buriganga river, Dhaka and Chinadi beel, Shibpur, Narsingdi. For the quantitative and qualitative study, four types of culture media (PYG, EMB, Cetrimide and TCBS) were used for the isolation of heterotrophic bacteria, coliform, Pseudomonas aeruginosa and Vibrio respectively.
Bacterial count on PYG, EMB, TCBS and Cetrimide agar media for Chana punctatus found to be ranged 1.0 × 107 - 1.1 × 106, 4.25 × 105 - 2.75 × 104, 4.0 × 103 - 2.0 × 103 and 1.48 × 104 cfu/g respectively from Buriganga river and for Chana marulius and C. striata that is 3.06 × 104 to 3.12 × 104, 1.97 × 104 to 4.62 × 104, 0 and 3 × 102 to 1.05 × 103 cfu/g respectively from Brahmaputra river samples. Whereas, in case of Chinadi beel, total bacterial count (TBC) in PYG medium was found to be ranged 1.15× 105 - 8.5 × 104 cfu/g. On EMB agar and TCBS medium that was recorded as 1.0 × 103 cfu/g for both but no bacterial growth was found on Cetrimide agar medium from Chana punctatus. The bacterial count from Chana marulius and C. striata in four medium was ranged 2.78 × 104 to 3.75 × 104, 1.2 × 103 to 1.3× 103, 3.6 × 103 to 7.5×102 and 2×102 cfu/g, respectively. During study total 337 bacterial colonies were isolated from which 71 isolates (32 Gram positive and 39 Gram negative) were selected for further study.
The identified Gram positive bacteria were Bacillus alvei (1), B. pantothenticus (1), B. cereus (3), B. firmus (1), B. polymyxa (3), B. subtilis (6), B. pumilus (1), B. coagulans (2), B. schlegelii (1), B. licheniformes (2), B. megaterium (1), B. aerophilus (1), B. pakistanensis (1), B. thuringiensis (1), Bacillus spp. (2) and Staphylococcus arlettae (1), B. licheniformes (3), and Micrococcus sp. (1). The Gram-negative included Pseudomonas aeruginosa (2), Enterobacter aerogenes (1), Enterobacter cloacae (1), Vibrio parahaemolyticus (2), Klebsiella pneumoniae (5), Salmonella enteritidis (2), Escherichia coli (2), Enterobacter spp. (2) and Citrobacter sp. (1), Enterobacter sp. (5), Citrobacter sp. (5), Pseudomonas fluorescens (4), Citrobacter diversus (2), Salmonella sp. (2), Pseudomonas sp. (1) and Kluyvera cryocresens (2). 16S ribosomal RNA also confirmed the molecular identification of 7 of the isolates similar to their provisional identification.
The selected 71 isolates were tested for their susceptibility to different antibiotics including Cefotaxime, Nalidixic acid, Gentamycin, Ciprofloxacin and Erythromycin. Maximum susceptibility found to Ciprofloxacin, whereas all the isolates showed maximum resistant activity to a commonly used antibiotic Gentamycin and Erythromycin indicating that off-label medicines were utilized.
The present study revealed that the gut microbiota isolated from C. striata was higher than C. marulius are responsible for fish diseases that might be caused of human diseases.
---
Dr Zia Ur Rehman
Associate Professor, Department of Physiology, The Islamia University of Bahawalpur-Pakistan
---
Speech Title:
CAMEL Production: Nature's Way Forward to Combat Climate Change
Abstract: Devastating effects of global warming and climate change are more evident since the start of 21st century. Implications of climate change are becoming more severe with ever growing world human population. In this perspective, arid and semi-arid lands (ASALs) are more effected by unexpected extreme weather conditions. However, nature has provided its solution in the form of unique resilient flora and fauna in ASALs. The dromedary camel (Camelus dromedarius) is a large even-toed ungulate which is distributed mainly in ASALs and deserts of Asia and Africa, while feral camels are inhabited in Australia. According to FAOs live animal statistics, the worldwide camel population is ~ 35 million heads. This beast' distinctive features include its narrow chest, long and curved neck, single hump and long hairs on the throat, shoulders and hump. Average live body weight of females and males typically ranges between 300 and 540 kg and 400 and 600 kg respectively. Among other biological adaptations, their tolerance to dehydration, heat stress, feed scarcity and ability to convert scanty vegetation into milk, meat and fiber make this animal unique among the livestock species. Furthermore, food products from camels are of high nutritional and nutraceutical value. Traditionally camels are reared in the nomadic system, which is typically featured with low production while of prime importance in socio-economic status of nomads. Sedentary system involves keeping this beast around permanent settlements where vegetation is available for grazing year-round. Extensive farming systems with modern techniques (biotechnology, reproductive synchronization and advanced husbandry and veterinary services) are in practice mainly in Middle East where food of camel origin is very popular and expensive. In conclusion, camel has a potential to perform better in the likely events of climate change and global warming and becomes a strong candidate to play vital role in food security in future.
---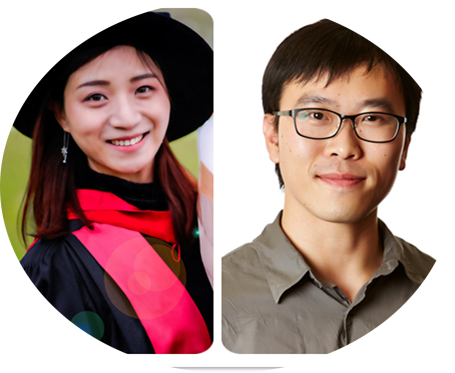 Abstract: Reactive nitrogen (Nr) is essential for agricultural production and human nutrition, but also leads to pollution. Nr pollution induced by the agro-food systems are the result of millions of diverse producers/products worldwide produced under vastly different climates, soils and agronomic management. To identify effective solutions under this heterogeneity, we present a methodological framework to build evidence-based nitrogen (N) indexes for agro-food systems at varying levels of detail and complexity. It allows comprehensive assessment of Nr loss for individual food items, a robust prediction of associated environmental and socioeconomic impacts for less polluting, more profitable, and thus more sustainable agro-food systems.

Keywords: Reactive nitrogen, agroecosystems, evidence-based indexes

---
Dr. Surendran Udayar Pillai
Senior Scientist & Head, Land and Water Management Research Group, Centre for Water Resource Management (CWRDM), India
---
Speech Title:
Precision agriculture using HYDRUS based Drip irrigationschedulingand fertigation for improving water productivity and sustainable crop production
Abstract: Different nutrient application levels on okra's (Abelmoschusesculentus) growth and yield under drip fertigationwas evaluated with an field experiment. Results showed that drip fertigation resulted in an increase in okra's yield by 142% compared to surface flood (channel) irrigation and that this increase was statistically significant.An increase in nutrient applications above a recommended dose of fertilizers also significantly improved the yield by up to 100%. TheHYDRUS model was calibrated and validated using the experimental data and statistical tools such as RMSE, AE, CV, and R2. The volumetric soil water contents calculated using the HYDRUS model showed a good match with values measured at different horizontal and vertical distances from theemitter. The results also confirmed that soil water contents under drip irrigation were uniformly distributed within the root zone (i.e., 45 cm both vertically and horizontally from the plants). However, soil water contents were relatively low and showed larger variations within the plants' root zone under flood irrigation. Irrigation scheduling was simulated for the demonstration plots using the calibrated HYDRUS model for their respective soil conditions and validated with field observed soil water contents. An application of nutrients through drip fertigation improved crop yields in all demonstration plots, and an increase in yield over the control (flood irrigation) was noticed.The benefit-cost ratio of drip fertigation for demonstration plots ranged from 2.05 to 3.50 for selected crops.Our study highlights that the adoption of drip fertigation with proper irrigation and nutrient scheduling (evaluated using HYDRUS) increases selected crop productivity and ensures higher efficiency of water, nutrients, soil fertility, environment sustainability, and profitable farming in Kerala.

---